Phone 0161 818 8212 / 07837 905502
steve@absolute-packaging.co.uk Innovation with Simplicity


Home / Services / U Profile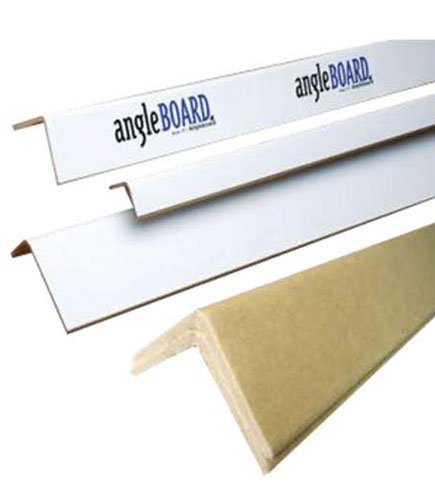 U Profile Specification Sheet
• 100% paper / Fully Wrapped
• Environmentally friendly glue
• Standard brown (White optional)
• Provides good protection to three sides (Doors/Desks/Worktops etc)
• 100 % recyclable material
• Fully Recyclable as paper
Base Sizes (Measured Internally)
38mm 54mm
40mm 70mm
44mm 80mm
50mm
• - leg lengths vary dependant on base size Options available on most base sizes.
• - Other base sizes available on request
• Base
• Length
• Thickness
• Legs
: +/· 3mm (Measured Internally)
: +/· s mm
: +/· 0.4 mm (Avg of 3 sides)
: +/· 5 mm (Measured Externally)
• Self adhesive tape (On base)
• Sawing to short lengths(+/· 2mm on length)
• Offset leg lengths available
• White wrap available
• Other sizes/tolerances/printing on demand.
• Due to recycled material, there may be colour variations on finished product.
In association with our manufacturing plants, our objectives are simple, innovation with simplicity. Offering different styles of packaging from plain to full colour. Adhesive tapes printed/plain shrink and bubble wrap with next day delivery from stock to accompany your new packaging.
Absolute Packaging Limited
VAT Number: 124983986
Company Registration Number: 07796161
Phone : 0161 818 8212
07837 905502
Email : steve@absolute-packaging.co.uk

Office : Unit 2 Bird Hall Lane, SK3 0SZ
Terms and Conditions of Sale